When it comes to what souvenirs to buy in Japan, there is going to be an endless list of food, snacks, desserts, mascot merchandises that everybody loves! So here are the 14 best snacks and souvenirs that we recommend buying when traveling to Osaka, Japan. And we have prepared the links to the websites, the locations, and the prices all listed down below. Enjoy!
551 Horai Pork Bun
511 Horai is a well-known shop selling pork buns in the Kansai area since 1945. With over 70 years of history, you will find the branches of 511 Horai everywhere in Kansai, and only in Kansai. If you are traveling to the cities in Kansai such as Osaka, Kyoto or Nara, don't miss 511 Horai Pork Buns!
Unlike the pork buns that you tried in other places of Asia, the pork buns of Horai 511 are with soft skin, wrapped with onions and pork. Most importantly, all the pork buns come in with a small pack of yellow mustard. Having it together with the pork buns is highly recommended, for it reduces the oily texture of the pork. This is a representative food of Osaka!
The main store of 511 Horai locates near Nanba Station exit 11, and other branches all locate around other subway and JR stations, which is really convenient in terms of transportation. If you did not have enough time to try the pork buns in downtown, there is also a branch in Kansai Airport Terminal 1.
💁🏻‍♂️More information: https://gowifi.io/91N5u
Rikuro-Ojisan Cheese Cake
Rikuro-Ojisan Cheese Cake is an extremely popular shop providing high-quality cheesecakes. People are lining up all day long for a delicious cheesecake less than USD $7! Cream cheese used to bake the cheesecakes are directly imported from Denmark, and the cheesecakes are baked in the kitchens attached to each of the stores in order to ensure that all the cakes are fresh off the oven when the customer gets them!
⭐️The main store in Nanba:
📍Location: 3 Chome-2-28 Nanba, Chuo Ward, Osaka, 542-0076 Japan
🕓Opening Hours: 9:30am-9:30pm
💁🏻‍♂️More information: https://gowifi.io/nytLj
Mitarashi Kobuchi
Chidoriya is a very old and famous store established in Osaka, with a history of over 380 years. The mochi is made from high-quality rice produced in Japan, with a sweet and salted sauce made of sugar and soy sauce wrapped inside. One box contains 12 mochis, which is perfect as a gift! However, the mochis expire in 3 days, so please make sure they are purchased right before you are leaving the country.
💁🏻‍♂️More information: https://gowifi.io/OWzr5
Naniwa Choroken – Choroken Candy
You cannot miss Osaka's adorable mascot "なにわちょろけん" (Naniwa Choroken) when visiting here. Naniwa Choroken is said to be ugly and cute at the same time, which made it extremely popular among locals and tourists. There are multiple kinds of products listed on the official website, and this Choroken Candy is the most popular among them. The traditional Japanese style choroken candies are contained in a tin box, with different facial expressions of the mascot on every candy. After finishing all the candies, you can keep the candy box as your collection!
💁🏻‍♂️Where to buy: いちびり庵 本店
📍Location: 1-chōme-7 Nanba, Chūō-ku, Osaka, 542-0076, Japan
Special Snacks in Osaka
Calbee Jagabee – Takoyaki Flavor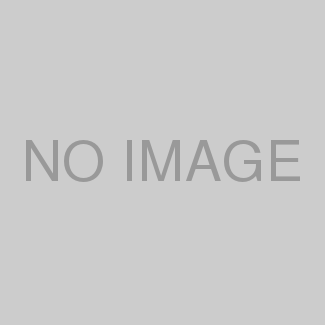 Apart from the original flavor, Calbee Jagabee launches different special edition in different areas in Japan. The one in Kansai is takoyaki! Only costs ¥378 a box, even Japanese people from other parts of the country buy takoyaki Calbee Jagabee as souvenirs in Osaka when traveling to Kansai! But you can only find this in JR stations in Osaka, not supermarkets or other places.
Pringles – Takoyaki Flavor
When it comes to the representative food in Kansai, it must be Takoyaki. Pringles launches a special edition of the potato chips in takoyaki flavor, limited in Kansai area as well. Sold in JR stations in Osaka, 3 for ¥648.
Kakitane Kitchen – Takoyaki Sauce + Butter Peanuts
"Senbei" is a snack for everybody in Japan, and "かきたねキッチン" is a kind of Senbei in the shape of persimmon's seed. There are multiple limited flavors in different areas, and there is takoyaki again of course! This kind of Senbei is highly recommended, the takoyaki and the sea sedge flavor are reproduced perfectly, not too sweet and not too salty. It's perfect as a gift as well!
💁🏻‍♂️Where to buy: かきたねキッチン-大阪髙島屋店
📍Location: 5-chōme-1-5 Nanba, Chūō-ku, Osaka, 542-8510, Japan
Okonomiyaki Senbei
When traveling to Osaka, the 2 things you cannot miss are Takoyaki and Okonomiyaki! It's not enough to try the Okonomiyaki in Osaka only, you'll have to bring back home some snacks in Okonomiyaki flavor. The Okonomiyaki Senbei contains cabbage, red ginger, green onion, and shrimp, which are the ingredients we commonly see in Okonomiyaki. You can find Okonomiyaki Senbei in JR stations and Kansai Airport, don't miss it!
Osaka City Walk
Osaka City Walk is a kind of small egg pancakes with all the dialects frequently used by people in Osaka. This is one of the most popular souvenirs in Osaka among girls since it's so cute and irresistible.
💁🏻‍♂️Where to buy: 7-ELEVEN Entrée Marché Store (inside Osaka Station)
📍Location: 3-chōme-1-1 Umeda, Kita-ku, Osaka, 530-0001, Japan
Osaka Tora Cup
Chocolate cookies that can be hung on a cup, one box contains 12 pieces of cookies, costs ¥648. We may consider the cookie is in the shape of a cat at first sight, but it's actually a tiger, for people think about Hanshin Tiger when it comes to Osaka. The cookies are delicious and cute, and it's great as gifts for friends and personal use as well.
Osaka Mascot Merchandise
Apart from the Naniwa Choroken mentioned above and the famous Glico runner, Osaka offers a lot more special and adorable mascots! Let's find out!
Kuidaore Taro Pudding
The mascot character you cannot miss in Dotonbori must be "Kidaore Taro". Although the main store in Dotonbori has been closed, you will be able to find other branches in the Kansai area, some of them are located in the JR stations. The most popular product in the Kidaore Taro collection is the "Kidaore Taro Pudding". Wrapped in a tin box or paper, there are more snacks provided such as honey cakes, chocolate, shaped cookies!
Kuidaore Taro's Outing Taro
The newly released merchandise last year — "Outing Taro", prints the face of a Kuidaore Taro on a little bag which contains 8 small candies. Kuidaore Taro's Outing Taro is especially popular among little girls since it's just so cute.
💁🏻‍♂️More information: https://gowifi.io/kA8c9
Billiken
Billiken is a mascot character which represents good luck in Osaka. He sits in the Observatory of Tsutenkaku, the story says that people get good luck after touching his sole. And a lot of people sincerely believe in Billiken and they keep a model of Billiken in their houses for the best of luck. You will find a lot of Billiken merchandises in different sizes and materials in Shinsekai, gold-colored Billiken models and Billiken Ningyoyakis are the most popular ones.
💁🏻‍♂️Where to buy: Billiken Company Official Merchandise Store
📍Location: 1-chōme-18-6 Ebisuhigashi, Naniwa-ku, Osaka, 556-0002, Japan
Takoyaki Daruma Mikuji
Takoyaki Daruma is the most popular souvenirs in Osaka these years because of its uniqueness. Everybody knows that Takoyaki belongs to Osaka, and Daruma is the representative of good wishes and luck. The combination of those two items is the "Takoyaki Daruma Mikuji", with the function of a fortune lottery. The Takoyaki Darumas are made of ceramics with high quality. It's a very special gift that you can bring for friends from Osaka!
💁🏻‍♂️Where to buy: 中川政七商店
📍Location: Japan, 〒530-8558 Osaka, Kita-ku, Umeda, 3-chōme−1−3 ルクア イーレ7F
Where to Buy Osaka Souvenir
if you are trying to get all the Osaka snacks and souvenirs neede, Eki Marché mall located in Shin-Osaka Station is highly recommended. It's a modern indoor mall housing multiple souvenir stores, restaurants & bento shops.
💁🏻‍♂️Where to buy: EKI MARCHÉ SHIN-OSAKA
📍Location: 5-chōme-16-1 Nishinakajima, Yodogawa-ku, Osaka, 532-0011, Japan
🕓Opening Hours: 6:30am-9:30pm
Japan Drugstore Recommendations
COSMOS コスモス
COSMOS(コスモス)is a brand of Japanese drugstore with branches over Kansai and Kyushu area. The overall price is lower than other drugstores, and there is going to be extra discounts from time to time.
💁🏻‍♂️Where to buy: COSMOS(コスモス)難波三丁目店
📍Location: 日本〒542-0076 Osaka, Chūō-ku, Nanba, 3-chōme−2−35 億兆ビル 1階
⭐️Other branches: https://gowifi.io/evuCE
OS DRUG オーエスドラッグ
Other than Matsumoto Kiyoshi or Don Quijote, which are the drugstore most foreign tourists visit, OS DRUG is where local Japanese prefer when it comes to shopping for cosmetics. The overall price is lower than other popular drugstores, there is a branch in Shinsaibashi, don't miss it if you are going to be there!
💁🏻‍♂️Where to buy: OS DRUG オーエスドラッグ 心齋橋店
📍Location: 1-chōme-2-15 Shinsaibashisuji, Chūō-ku, Osaka, 542-0085日本
🕓Opening Hours: 10:00am-7:50pm
After reading about the must-buy snacks and souvenirs in Osaka, are you ready for your trip to Japan? Don't forget your pocket wifi Japan for the best Internet connection!
Stay connected with Internet in Japan✨
The Best Pocket WiFi in Japan 👉Japan Roaming
Reserve your Japan WiFi right now!🎉
⭐️Related Articles:
6 Best Prepaid Data SIM Cards In Japan For Tourists – The Ultimate Internet Guide In Japan
How To Feed The Deer In Nara Japan: Dos & Don'ts
How To Fill In Japan Arrival Card – A Full Guide To Japan Airport Immigration Area And Customs